HDR is an employee-owned engineering, architecture, and consulting firm that works on projects, including federal-related projects, related to transportation, water supply, drinking water, clean water, electrical solid waste, and industrial development. In a sense, what HDR sells is knowledge, and that being the case, knowledge transfer within the company is critical. One program that HDR has established to further this goal is the Technical and Leadership Optimization Network (TaLON), which sets up one-on-one mentoring relationships between senior and midlevel professionals. In this interview, HDR Vice President Amy Dammarell explains the background of TaLON, and two TaLON participants, John Koch and Jeff Zahller, tell us about their experiences. 
[siteorigin_widget class="SiteOrigin_Widget_Headline_Widget"][/siteorigin_widget]
Municipal Water Leader: Please tell us about your backgrounds and how you came to be in your current positions. 
Amy Dammarell: I have a background in wildlife biology and civil engineering and started with HDR about 23 years ago. I love multidisciplinary projects and finding a way to develop infrastructure in the most environmentally mindful way while finding solutions that offer multiple benefits. My role at HDR has also included talent management and leadership development. 
John Koch: I've been with HDR for 35 years. I started when HDR was in a transition phase, and there were about 500 people in the entire water group. I started out working on the Durham advanced wastewater treatment plant facility plan and preliminary engineering report, which led into the design and construction of the facility, which is in Oregon, and finally to its startup and commissioning. With that design and field experience, coupled with additional startups, I have progressed to being a troubleshooter—that is, I help clients keep their process mechanical equipment running. The Durham expansion project was a really good learning experience: I did a lot of the design and the startup for an $80 million project. I've been involved in projects across the United States, doing troubleshooting and condition assessment. Before I came to HDR, I worked for an original equipment manufacturer and was its chief engineer for 8 years. I got a lot of troubleshooting experience there, especially when I was thrown into doing a startup for a phenol removal facility at Warner Robins Air Force Base my first month on the job. At that time, I knew nothing about the electronics and industrial control systems, but I learned quickly. I also spent 4½ years in the U.S. Navy as a bombardier/navigator, flying and troubleshooting the most sophisticated naval carrier-based all-weather attack aircraft. 
Jeff Zahller: I joined HDR 17 years ago. I'm a chemical engineer by background, and my first job after graduate school was doing environmental work at HDR. I started helping with a project HDR was doing at a large plant in West Point, Seattle, Washington. One of our first big projects was 3‑D modeling. I do a lot of treatment and process-mechanical work, and I had the chance to work with water treatment and wastewater, so I got to see a little bit of everything. In a few of the projects I did early in my career, I was involved at the very beginning, worked on the construction, and brought them all the way to the end. 
As I progressed, I moved into different systems in the plants. I started learning about field troubleshooting, pumps, mechanical failures, and operations. The construction and field experience has been helpful for my career. I like laboratory work—I did that for 5 years as an undergraduate and graduate student—so I like getting the chance to do field work and field studies with HDR. 
Municipal Water Leader: Tell us about the motivation for the creation of the TaLON program. 
Amy Dammarell: For our company, the need to secure and develop our employees is ever present. One conversation about hiring to meet our growing technical needs led to questions about what we could do to develop current employees who aspired to a higher level of technical proficiency. After research and conversations with our senior project managers, engineers, and technical problem solvers, we learned that on-the-job experiences are critical development tools. This is backed up by studies showing that 70 percent of what we learn is learned through direct mentoring. The TaLON program grew from that thinking, which emphasizes advancing knowledge transfer through on-the-job training. 
Municipal Water Leader: What is the format of the program? 
Amy Dammarell: We start by identifying senior advisors. These individuals are seasoned in their careers. We consider both their knowledge base and the client need for such technical expertise. Then we identify potential participants, or practitioners, who work in the same technical lines. For this program, individuals can self-nominate to work with specific advisors. That way, we align the technical focus areas and the desire to learn from the advisor. 
Once pairs of practitioners and advisors are matched, they enter an 18‑month program. The program has only a few meetings: a kickoff, a midpoint, and a closeout. Each pair also draws up a professional development plan (PDP) for the practitioner. The PDP is an action plan that looks to enhance the practitioners' knowledge through experience and by working directly with the advisor whenever possible. Actions include specific projects or tasks, participation in technical conferences, presentation or paper development, and participation in professional committees to help build skills. No two pairs' plans look the same. 
The program formally ends after 18 months, but the intent isn't to close out that relationship. Rather, it is for the pair to keep working together. We also ask the practitioner to turn around and identify somebody else they can lead through the same development plan, paying it forward. 
Municipal Water Leader: What stage of their careers are most practitioners at? 
Amy Dammarell: We ask every advisor to set criteria for their practitioner. Since we intend for the advisor to delegate work, specific skills or abilities may be needed. Most practitioners have 10–20 years of experience, so the pairing is generally a senior-level professional and a midlevel professional. 
Municipal Water Leader: Are advisors and practitioners generally in the same field, or are you trying to expand practitioners' skill sets into new fields? 
Amy Dammarell: We have been able to make matches as long as somebody has an interest in the technical area that our advisors specialize in and has adjacent skills. For example, one of our current advisors facilitates dam failure mode analysis using a specific method of evaluating dam safety risk. He has a geotechnical background, but during the practitioner criteria development, he said he could work with a practitioner from any background, provided they were interested in the subject and had experience working with dams. The person who is working with him now has a structural background. In another case, our advisor is an expert in military airfield pavement design, which, as you can imagine, is a rare specialization. His practitioner has a geotechnical background, as opposed to one in roadway or airfield pavement design.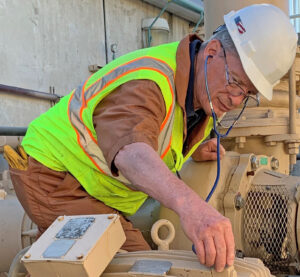 Municipal Water Leader: Would you give us a few examples of the PDPs that participants draw up? 
Amy Dammarell: We have an individual who is a hydropower generator asset management expert who worked at Westinghouse back in the day. He has a wealth of knowledge on how hydropower generators are designed and constructed around the world. He gets many requests from clients to evaluate the condition of their generators or inspect generators during rebuilds. The plan he put together involved international travel, doing onsite asset management in hydropower facilities, and working during the rebuilds of large generators. That was a field-intensive, hands-on plan. 
Alternatively, we have a pair focused on workflow and model management of large infrastructure designs. When you design a treatment plant or a building, managing the work of all the disciplines to design and develop a model is a discipline in itself. This particular PDP looks to expand the practitioner's exposure to technology, workflow management, and design integration. 
Municipal Water Leader: What effects has this program had on both the participants and the company as a whole? 
Amy Dammarell: I've heard from a lot of advisors, especially those near the ends of their careers, about how much it meant that somebody wanted to learn from all the knowledge they had accumulated over their careers. They're able to leave their legacies to people who will carry them on. Jeff Zahller has said that as a practitioner, he's been able to work on projects he otherwise would have waited another 10 or 15 years to work on. The program gave him deeper, broader, better experience that he can bring to his future projects. 
Ultimately, HDR sells knowledge, and it benefits the company to have employees with stronger experience and deeper résumés. One of our current advisor/practitioner pairs facilitates Federal Energy Regulatory Commission part 12 dam risk analysis. Few people in the industry are able to meet the requirements, and there is a need for more individuals who can. Spreading that knowledge benefits the industry as a whole in addition to HDR. Likewise, in the case of our advisor who literally wrote the book on military airfield pavement specifications, there is now someone else who understands the what, and more importantly, the why behind design criteria. That benefits clients and the practice. 
Municipal Water Leader: How has the program changed over the years of its existence? 
Amy Dammarell: The way we select practitioners has fundamentally changed. At first, we asked our advisors to nominate people they thought would be good practitioners. However, we realized that advisors may not know all the individuals in the organization who have the skills, and more importantly, the passion for their specific technical areas. So we decided to give people the opportunity to self-nominate, to raise their hands and express their interest in taking part. 
That said, we've always had advisors be part of the selection process. That's provided them a certain amount of ownership over the program; they have a say in who they're going to be spending time with and investing in. In the past, when we did career development programs, we'd start with the mentee. With the TaLON program, we flipped that. 
As the program has grown and a broader audience has seen its benefits, support for the program has consistently grown, and the number of participants has increased. We started with 5 pairs, and in the present cohort, we have 16 pairs—32 people in all. The next challenge is to use the same approach while reaching more people. 
Municipal Water Leader: What advice do you have for other companies or public agencies that are considering implementing a similar program? 
Amy Dammarell: I've realized it doesn't take a lot of structure from management to put a program like this in place: What is important is finding a pair that is interested in learning and exchanging ideas. When you align people with their passion, it doesn't take a lot of effort to get them to go. 
Municipal Water Leader: What is your vision for the future of the program? Are you planning to expand or change it in any way? 
Amy Dammarell: I believe in continual evolution— expanding on what's working and correcting things that can be done better. We plan to continue the program and will start another cohort at the midpoint of this year. While the program has been successful, I would love to increase its footprint. How can we perpetually increase the number of people who have these experiences? We've been working on getting more people like myself who can facilitate and expand the program. 
Municipal Water Leader: John, tell us about your experience in the TaLON program. 
John Koch: It's a more formal mentoring program than any we've ever had or that I've ever been involved with. Jeff and I have been able to do a lot of different things. Now, he's my process guy. If I have technical questions or process questions, I turn them over to Jeff. My specialty is anything that rotates and moves. I figure out how it works and what's wrong with it if it doesn't work. We complement each other in that respect. One of the jokes in our community is that if you haven't broken it, you haven't tested it. During commissioning, we try to make things fail. We try to figure out where the failure points are so that when we turn over the keys, the operators know what they have. This program fosters both a personal and a professional relationship. 
Municipal Water Leader: John, when you were starting the TaLON program, how did you draw up a list of qualifications for your ideal practitioner? 
Jeff Zahller: If I remember, John's requirements came down to being willing to get your hands dirty. 
John Koch: When I first came to HDR, I'd climb in and out of tanks and digesters—things that our safety folks won't let us do now. I'll never forget the first year I got lowered into a digester in a harness. In doing this work, Jeff and I have to complete trainings and then go out and do what we need to do. 
Municipal Water Leader: What were the advantages of taking part in a more formal mentoring program? 
John Koch: We knew we had a commitment to each other, and we knew that there were funds set aside to allow us to go off on trips or to do projects. I had a previous mentor in a less formal program. He took me under his wing, sent me out, and let me sink or swim. With TaLON, there is more of a lifeline and coaching along the way. 
Jeff Zahller: It is helpful to have some of those funds, because it can often be hard to find the budget for mentoring, especially if it involves travel. With the program, I can go help on a project that would normally be out of reach. It made it easier to find ways in which I could add value and learn without adding financial burdens to the projects. 
Municipal Water Leader: Jeff, how was your experience different from what you expected, and what did you learn? 
Jeff Zahller: One thing I appreciated and that was different from other programs was that I got to travel. I wasn't strictly limited to projects that were in my immediate geography. Being physically present is helpful, particularly for troubleshooting. It's hard to learn without on-the-job experience. I've encouraged others to get involved with construction projects any time they can. I've learned stuff walking around with John during our last project that I never would have otherwise. When I take trips with John, I can see, feel, and hear the equipment to get a better idea of the problems it may be facing. It's hard to do that unless you're standing there. You learn what cavitation sounds like and feels like. Things click better and faster when you see and experience things in person. That's true even with things as simple as welding. 
Municipal Water Leader: How will what you've learned affect your career going forward? 
Jeff Zahller: First, working with John has been fantastic for my confidence when working with operators and plant staff. When you're on site, a lot of what you do is troubleshooting. Even a lot of design is based on troubleshooting. Being able to look at pumps and crawl in tanks gives you a much wider range of abilities as an engineer. Because of what I've learned from John, I feel more comfortable with operators than I do with most other staff and a lot of our clients. 
Second, I'm trying to pass some of this knowledge on. I've got several engineers who are coming up, and I'm trying to help them and point them to construction projects. I took one of them out with me to look at the projects in the field and showed them where the pump was, how it was set up, how the gearbox and motor operate, and why they do what they do. I want to do more of that—mentoring other engineers and increasing their breadth of knowledge. 
Municipal Water Leader: Is there anything else either of you would like to add? 
John Koch: The mentor program needs to continue for the benefit of HDR, and the money needs to be committed to it. The only way to learn is to touch, see, and listen to the machinery. We can design a race car, but if we don't give the operators the tools to operate it properly, we won't get the performance. That's why teaching in the field is so important. 
Jeff Zahller: I do more field work than a lot of folks, but if you look at my raw time, only 10–15 percent of my time is spent in the field or at a treatment plant. The type of stuff I did with John in TaLON shows up as 10–15 percent of my time, but probably accounts for 50–60 percent of the value of what I've learned over 17 years at HDR. It's worth much more than the raw time suggests. 
Amy Dammarell is a vice president at HDR. She can be contacted at amy.dammarell@hdrinc.com.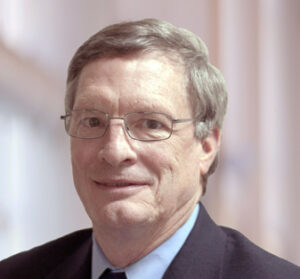 John Koch, Jr., is a senior project manager at HDR. He can be contacted at john.koch@hdrinc.com.
Jeff Zahller is a project engineer at HDR. He can be contacted at jeffrey.zahller@hdrinc.com.