HDR, Inc. is helping West Palm Beach, Florida, rethink its storm water. HDR developed analytical tools for the city's storm water master planning process to prioritize storm water projects based on the actual conditions of the city's water assets. Municipal Water Leader's editor-in-chief, Kris Polly, spoke to HDR Senior Project Manager Daniel Suarez about the company's involvement in West Palm Beach's storm water management.
[siteorigin_widget class="SiteOrigin_Widget_Headline_Widget"][/siteorigin_widget]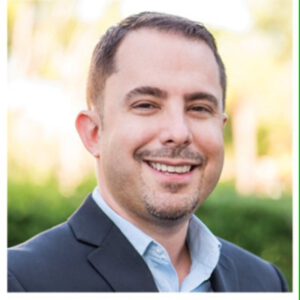 Kris Polly: Can you tell me about the city of West Palm Beach's storm water asset condition assessment program?
Daniel Suarez: The city of West Palm Beach has a vast storm water infrastructure network. Most of the storm water system in the eastern portion of the city comprises vitrified clay pipe and was installed as early as the 1920s. Newer parts of the system comprise corrugated metal pipe, whose useful life is not as long as concrete pipe that is now a standard for large diameter pipe in coastal environments. Much of the required maintenance for the city's storm water assets had been deferred over the years in order to address other infrastructure needs. However, the city has now acquired bond funding to repair its aging storm water infrastructure and extend its useful life and to address capacity deficiencies due to urbanization and sea level rise. The city recognized the need to develop a defensible and comprehensive long-term storm water asset condition assessment program and a methodology to help ensure that the appropriate method for repair will be applied.
Kris Polly: How was the storm water asset rehabilitation methodology developed?
Daniel Suarez: A key element of the project was the development of this methodology, which consists of a renewal decision logic and flow chart to document standard decisions to identify when renewal will be performed as well as the type of renewal to be used. The city was seeking to apply the most current proven technology and processes to support storm sewer system inspection, condition assessment, and renewal planning aligned with industry best practices for asset management; the city was also taking into consideration the unique conditions found in a coastal environment. The renewal business decision logic for storm sewers provides a transparent, defensible, and consistent approach for renewal decisions and is used to communicate level of service to stakeholders. The renewal logic can also be tied in the future to risk and cost, in order to develop renewal funding demand forecasts and associated risk reduction estimates.
Kris Polly: What were some of the other components of the project?
Daniel Suarez: Other aspects of this project included the following:
Coordinating with local contractors to discuss unique, local challenges related to performing inspections and rehabilitating pipes in a coastal environment.
Developing technical specifications for the most commonly used inspection and rehabilitation methods in South Florida, as well as for associated activities, such as plugging, bypass pumping, and jet cleaning.
Compiling cost data for inspection and rehabilitation to assist the city with budgetary planning.
Developing decision logic to help select appropriate inspection technologies based on existing conditions.
Applying specifications and protocols to a pilot project consisting of approximately 5,000 linear feet of storm sewer. The storm water assets in the pilot project were carefully selected to include a sample of the typical conditions found in the city, for example, an outfall, under a railroad track, in a heavily traveled downtown area, etc. Lessons learned during the pilot project will be applied to the remaining 35,000 linear feet of priority storm sewer repairs.
Kris Polly: What is your favorite aspect of the program?
Daniel Suarez: We see cities, communities, businesses, and individuals facing new and intensifying challenges: extreme weather events, resource scarcity, aging infrastructure, changing demographics, and disruptions to essential services and supplies. I think it's exciting how this program touches on some of these critical and emerging issues for storm water throughout Florida—coastal flooding/sea-level rise and aging infrastructure. It's great to work with such a progressive city that is investing to make its storm water infrastructure more resilient.