E
stablished as Georgia's first water authority by the state legislature in the mid-1900s, we at Cobb County-Marietta Water Authority (CCMWA) have positioned ourselves as the second-largest drinking water provider in Georgia. Although we do not provide residential service, we supply water to about 900,000 people through our 13 retail water customers.
CCMWA's two main sources of supply water are the Chattahoochee River and Allatoona Lake. We own and operate treatment plants for both sources: The James E. Quarles Water Treatment Plant can produce 86 million gallons of water a day from the Chattahoochee River, and the Hugh A. Wyckoff Water Treatment Plant processes 72 million gallons per day from Allatoona Lake.
Through continued investment in our infrastructure and people, CCMWA is poised to provide reliable service to our customers now and well into the future.
[siteorigin_widget class="SiteOrigin_Widget_Headline_Widget"][/siteorigin_widget]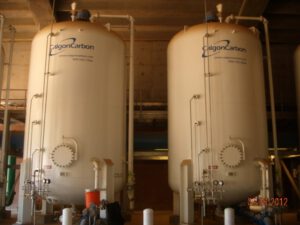 Aging infrastructure is a challenge for most water utilities across the country. In 2007, we recognized this problem and formalized a capital reinvestment plan to address our infrastructure needs. In the plan, we scope out numerous projects, from replacing faulty pipelines to updating filtration systems.
As a water wholesaler, CCMWA is considered a consecutive system under U.S. Environmental Protection Agency (EPA) regulations, which subjects our treatment plants to the EPA disinfection byproduct rule. CCMWA could have easily passed the regulatory burden onto its customers, requiring each retailer to aerate the water, but we decided it was our responsibility.
We did about 3 years' worth of pilot testing of treatment techniques to minimize the precursors for the disinfection byproducts. Through our research, we discovered that the most effective procedure was to use a granular activated carbon post filter. We invested $20–30 million into the project to build the largest post-filtration granular activated carbon facility in a drinking water plant in the United States in 2014.
In the same project, we updated our water treatment facility on Allatoona Lake, replacing the original sediment basins. Between the two capital improvement projects, we invested close to $80 million.
Capital investment runs deep here at CCMWA. In the 1980s, we took advantage of a road corridor expansion to replace some water transmission pipe nearing failure. In addition, we reworked our transmission system loop to replace faulty pipe and place a trunk main from the northwest corner to the southeast corner of the county to provide redundancy. Investments such as these improve our system so that we can efficiently provide better service to all our customers.
CCMWA has done almost all this work with its own funds. We are fortunate that our board has set utility rates at a reasonable level, which allows us to pay for the depreciation of our capital in a very real way. Each year, we are able to reinvest $40–50 million on capital projects without using money from an alternate source; we do not have plans to go to the bond market at any time in the foreseeable future, unless there are some projects necessitated by activities outside our control. That being said, we do have some bond debt that will be paid off in its entirety by 2029. This type of fiscal responsibility is the key for us to excel as an organization.
[siteorigin_widget class="SiteOrigin_Widget_Headline_Widget"][/siteorigin_widget]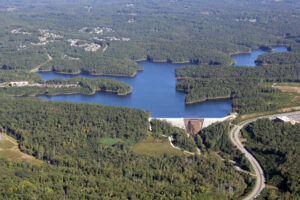 Investing in employees is just as important as infrastructure. We believe in promoting from within. Pursuing this strategy ensures that employees have the best knowledge of CCMWA operations and are invested in our culture. As a result, we have made our workforce development plan one of our key goals. When we began this program, we outlined the necessary competencies for each position so that we know what makes an ideal candidate. From there, we can perform an analysis of our employees to see how they fit into each role when someone retires, or when we are looking to cultivate the next leader. Essentially, we are trying to have people with senior leadership roles be prepared to move up into director roles.
Many surprising things have come out of this effort. When our director of human resources retired, he recommended we hire one of our operators as his replacement. The previous director noticed that he had a passion for developing people. Now, he is leading the workforce development team and managing the contract to review our systems. It has been really exciting to see someone unexpected from deep within the organization lead this initiative. The current average tenure for an employee here is 18 years, and we want to make sure we are doing everything we can so that people continue to grow within our company and work here for many years to come.
[siteorigin_widget class="SiteOrigin_Widget_Headline_Widget"][/siteorigin_widget]
Looking toward the future, we think of sustainability differently than most. We define it as the ability to meet our mission, at an affordable cost, while providing the resilience and robustness that people depend on to enjoy quality water. We need to continue to invest regularly in asset replacement and workforce development. Through these steps, we will be able to maintain institutional knowledge to ensure that the next generations of administrators are taking care of CCMWA's assets for our customers. Maintaining financial security is another way we have been blessed, and we look to maintain fiscal responsibility for the future. Additionally, we want to do all we can to ensure that we have a sustainable water source while pursuing other water resource opportunities. By following these steps, we can ensure that we remain well positioned to provide exceptional service to our region.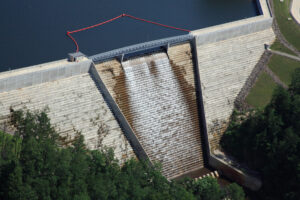 Glenn Page has been with CCMWA for 31 years and has served as general manager for the last 11. If you have any questions for Mr. Page, you can reach him at (770) 514-5300 or gpage@ccmwa.org