This issue of Municipal Water Leader addresses the role the U.S. Army Corps of Engineers plays in the development and construction of municipal water infrastructure projects. Navigating the Army Corps process can be a challenge for municipal water project proponents. There is no one better to explain that process than Water Strategies Senior Advisor Steve Stockton.
Mr. Stockton spent more than 41 years working for the Army Corps in a variety of capacities, including as chief of civil works engineering. He also served at the regional level as program director of engineering and technical services. From 2005 to 2016, Mr. Stockton served as the Army Corps director of civil works, the highest-ranking civilian in the agency. In that position, he led, managed, and directed the policy development, programming, planning, design, construction, contingency, emergency response, operation, and maintenance activities of the $10 billion Army Civil Works Program.
Municipal Water Leader's senior writer, John Crotty, spoke with Mr. Stockton about how water agencies can work with the Army Corps, how to navigate the permitting process, and the value of building relationships with Army Corps staff.
[siteorigin_widget class="SiteOrigin_Widget_Headline_Widget"][/siteorigin_widget]
John Crotty: Please name and describe a project over the span of your Army Corps career that represents effective and efficient flood control or water supply infrastructure development.
Steve Stockton: One of the projects that I am most proud of is the Joint Federal Project ( JFP) at Folsom Dam. The dam was constructed by the Army Corps and operated by Reclamation. Reclamation has responsibility for water supply, and the Corps has responsibility for flood risk management.
The JFP is a $962 million cooperative effort between the U.S. Army Corps of Engineers and the U.S. Department of the Interior, Bureau of Reclamation, that serves as one piece of a larger plan to help the Sacramento region achieve a 200-year level of flood protection, meaning a 1-in-200 chance for flooding in any given year. The limitations of the existing flood control system and the urgent need to address flood risk and dam safety issues at the Folsom facility led to this unprecedented partnership in 2005.
With cooperation from state and local partners, the JFP team integrated the planning, design, and implementation of enhanced flood risk management measures with dam safety risk reduction under the single JFP.
The JFP is primarily the construction of an auxiliary spillway, consisting of (1) a control structure containing six submerged tainter gates, (2) a 3,000-foot long spillway chute and a stilling basin that acts as an energy dissipator, and (3) a 1,100-foot long approach channel.
Using a separate agency authorization and funding process, the project would have hundreds of millions of dollars more and taken several more years to complete. The Army Corps and Reclamation developed the concept of the JFP in 2005 and received approval from their respective agency heads and the Office of Management, which was very supportive of the interagency collaboration. By working together, the Army Corps and Reclamation were be able to complete the project faster and more cost effectively than if it had been performed as separate projects.
John Crotty: What are some of the elements of these projects that made them so successful?
Steve Stockton: Collaboration and teamwork. Focusing on the common goals. Communicate, communicate, communicate.
Early in my career, there was usually adversarial relationship between the owners and the contractors. We proposed a better way of doing business, the concept of construction contract partnering. During early phases of a project, owners and contractors would get together and develop a project partnering agreement in which the team would define roles and responsibilities as well as common project goals and objectives. We would define shared goals, such as safety, schedule, timeliness, quality, fair profit, and communications. We would then evaluate the partnership, not each other, on a quarterly basis to see how well the partnership was achieving these shared goals. It was an effective mechanism to facilitate communication between the parties in an open, nonthreatening way.
John Crotty: What are some of the challenges that a local project proponent may face when starting a project with the Army Corps?
Steve Stockton: Probably the most important thing to do is to understand the project or study delivery process. The Corps operates under many constraints established in law, regulation, and policy. Many of the things the Army Corps is required to do as part of the project delivery process is frustrating to sponsors. Spend some time with the Army Corps early in the process so you and those you work with understand the process and can align expectations.
There are some sophisticated nonfederal sponsors that have done multiple projects with the Army Corps and actually understand the process, laws, regulations, and policies better than many of the Army Corps staff. Depending on the type of project, there are also industry associations, such as the National Water Resources Association, that can offer advice and advocate for legislation or policy that affects the project delivery process.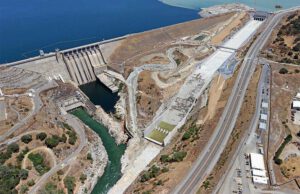 John Crotty: Prior to engaging the Army Corps, what are some important tasks that a local project proponent should do to get flood control or municipal water supply projects with an Army Corps nexus going and move them forward?
Steve Stockton: Establish trusting relationships with the people you will be working with. Communicate early and often. Face to face meetings are essential early on.
John Crotty: What advice do you have for project proponents with authorized projects to expedite 404 or 408 permitting?
Steve Stockton: There are some general principles that are helpful in managing 404 and 408 permitting. One is to define roles and responsibilities up front and agree to work with each other and with other participating agencies or entities, as appropriate, to ensure that timely decisions are made and that the responsibilities of each party are met.
It is also important to conduct an early initial review. Each participant will fully participate during the prefiling scoping and study determination phase of permitting so that issues identified by the respective agencies and stakeholders may be fully disclosed and discussed as early as possible. Other key steps include the following:
Identify agency and applicant contacts for the proposed project.
Participate with agencies in establishing a schedule.
Participate proactively in the permitting process. Check in periodically to see if milestones are being met and offer assistance if needed.
Share data and information gathered, considered, and relied on with relevant agencies.
Communicate informally with each other and other relevant agencies throughout the process to ensure that issues are raised as soon as possible and shared among all agencies.
Attend public meetings and hearings.